Children's Dress Up Parties for Birthdays or just for Fun, Boys Party or Girls Party options:
GIRLS DRESS UP TEA PARTY, you supply the food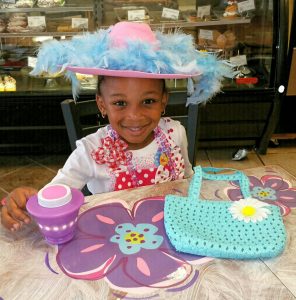 Party is for up to 10 girls ages 4 and up.  They can dress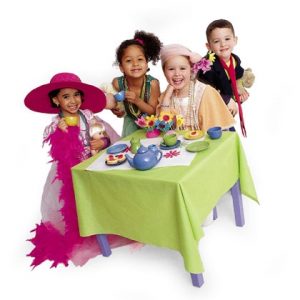 up in beautiful hats, aprons, neclaces, bracelets and a purse.  They will do a  (non paint) craft at the table and then they will be served the drinks and foods you provide from a tea kettle where the birthday girl will participate in helping to serve her guests.  Afterwards, girls will change out of the aprons, hats, jewelry and take home with them their craft.
Dress Up Tea Party is for 1.5 hours which includes dress up, craft, being served food and pictures. Up to 10 girls is $150, each additional girl is $15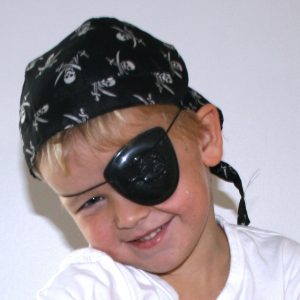 BOYS DRESS UP PIRATE BIRTHDAY PARTY, you supply the sweets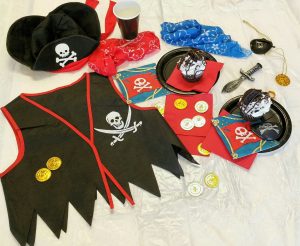 Boys can paint a treasure chest, while wearing a pirate vest, bandanna and an eye patch!  The birthday boy has a pirate hat also.  They will create a pirate craft and will have a pirate coloring pages.  We have black/white and red decorated table clothes. (cups/napkins/plates/center piece.)
Boys can pose for photos afterwards.  The party is $150 for up to 10 children for 1.5 hours and $15 each additional child. That includes the dress up, table dressings and cups/plates, napkins and their craft and coloring pages.
Deposit and choosing a date and holding your date:
Children's parties are after school and on Saturday or Sunday at 12 noon or 3pm. The evening hours for Friday & Saturday are reserved for Adult parties.

$25 deposit is required to hold the time of your party on the calendar, non refundable if cancelled.

 If you cancel before 5 days- you will get your $25 back, if it is after the 5 days, I will give you a studio credit.    Please look at our Calendar for open time slots.  Go to SmilingShamrock.com then to the Registration Calendar.  Please call with the date and time of your party and it will be added to the calendar.  You can then go back to that calendar, find your party, tag it, and it prompts you to pay the $25 deposit by credit card or paypal. 

If you need more time than 1 hour and 30 minutes, we charge $20 per half hour.